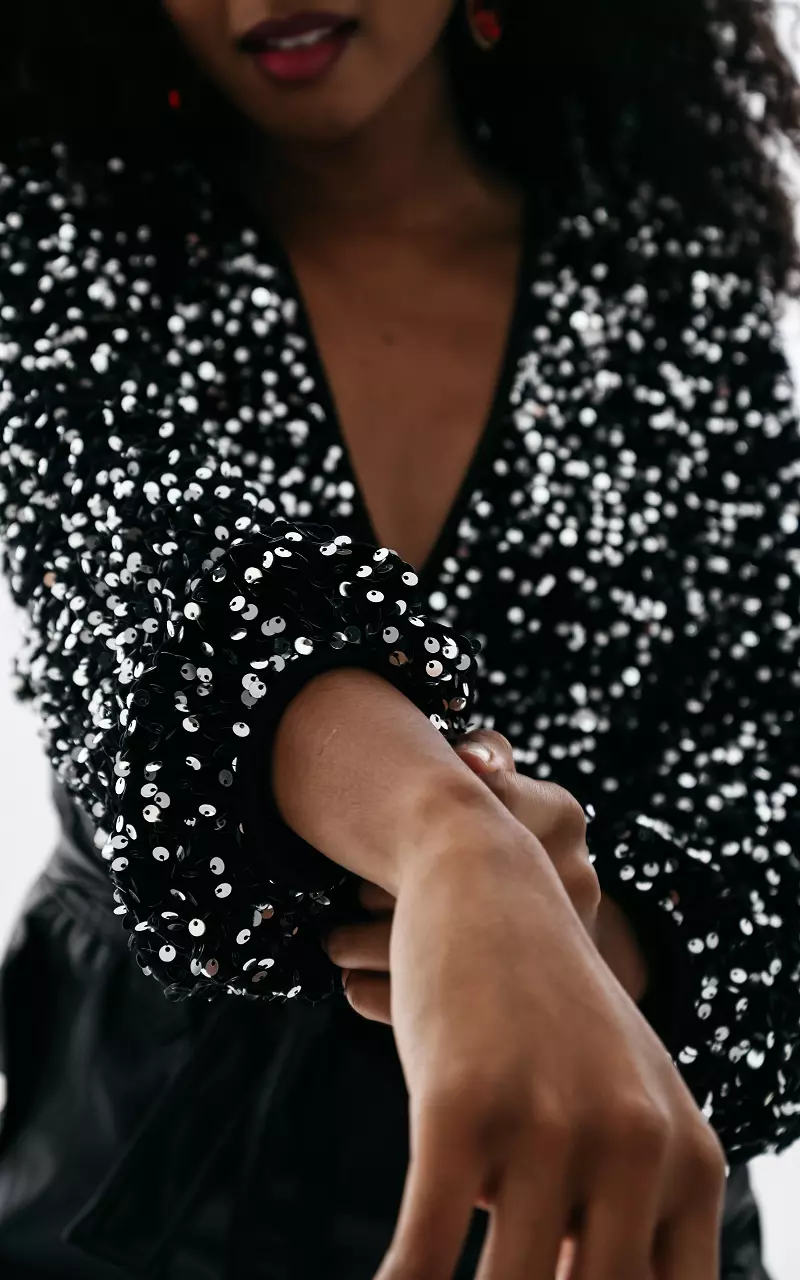 Velvet body with sequins
Black Silver
Is your size missing?
Enter your information below plus the size of the item you would like to receive. We'll put you on our list and when the item is back in stock we'll send you an e-mail!
Pick a size
During the party season, a great body with glitters can't be missed from your wardrobe. The body consists of a black velvet fabric, with silver-coloured sequins. The body has balloon sleeves and a v-neck.