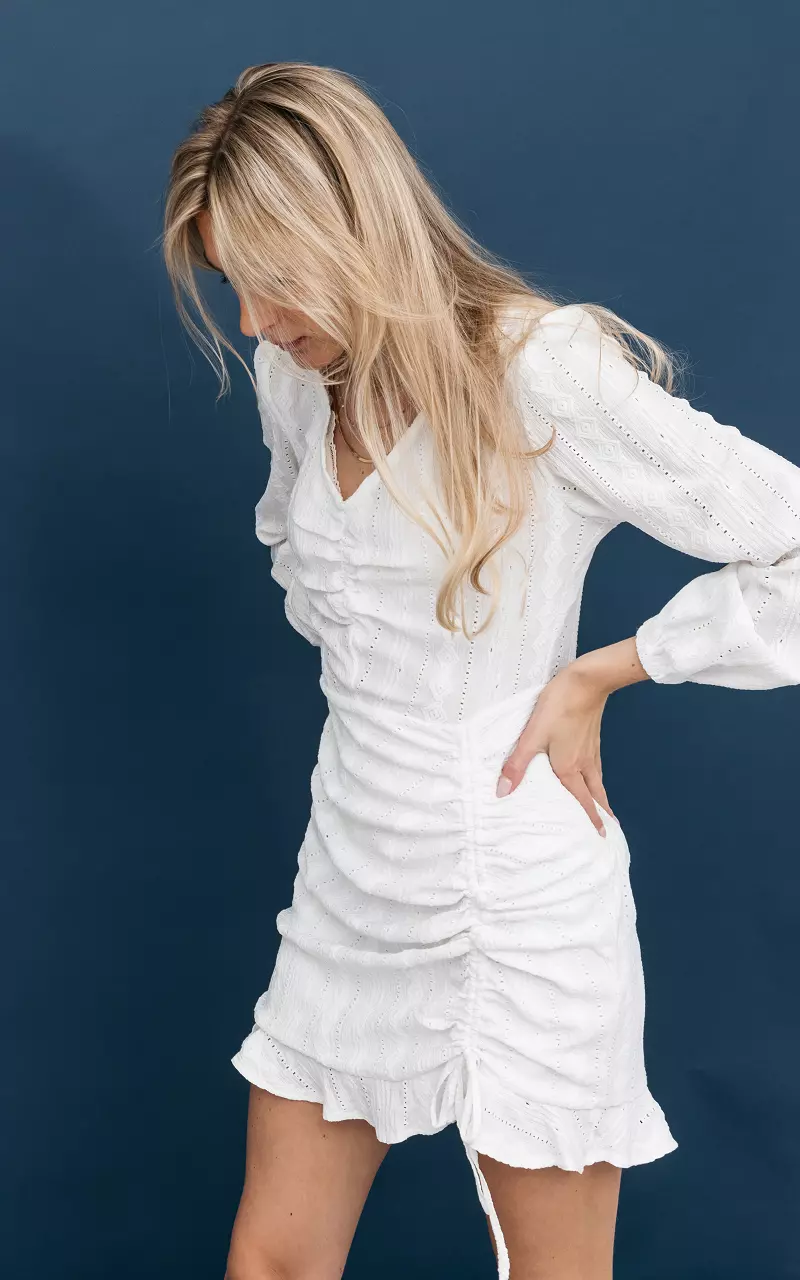 V-neck dress with wrinkle effect
White
Is your size missing?
Enter your information below plus the size of the item you would like to receive. We'll put you on our list and when the item is back in stock we'll send you an e-mail!
Pick a size
This green mini dress is a real cutie. You can adjust it yourself with the pull string. Are you going for more or less creasing? The dress has long sleeves and hidden zip.