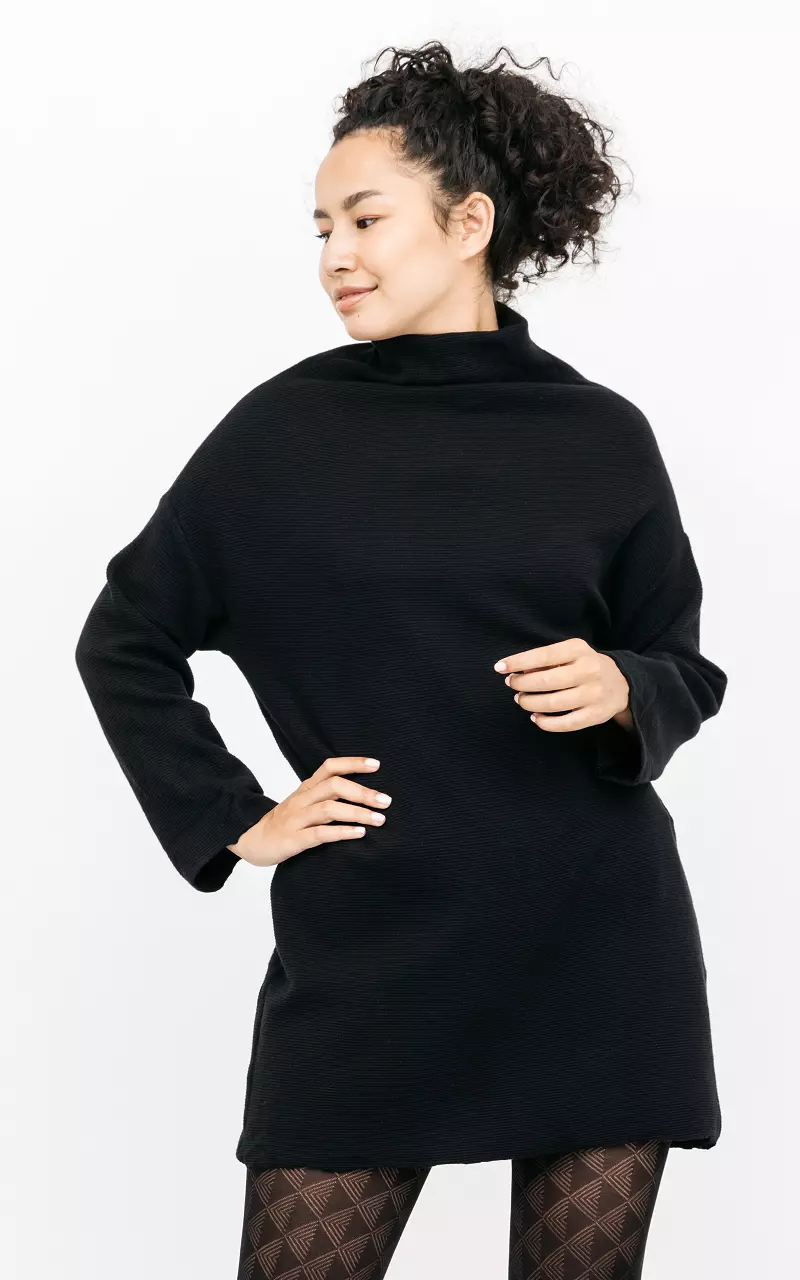 Is your size missing?
Enter your information below plus the size of the item you would like to receive. We'll put you on our list and when the item is back in stock we'll send you an e-mail!
Getting comfy! This comfy black dress with a turtleneck, you will be warm this winter. Combine the dress with some tights and a pair of boots and you're ready to go!