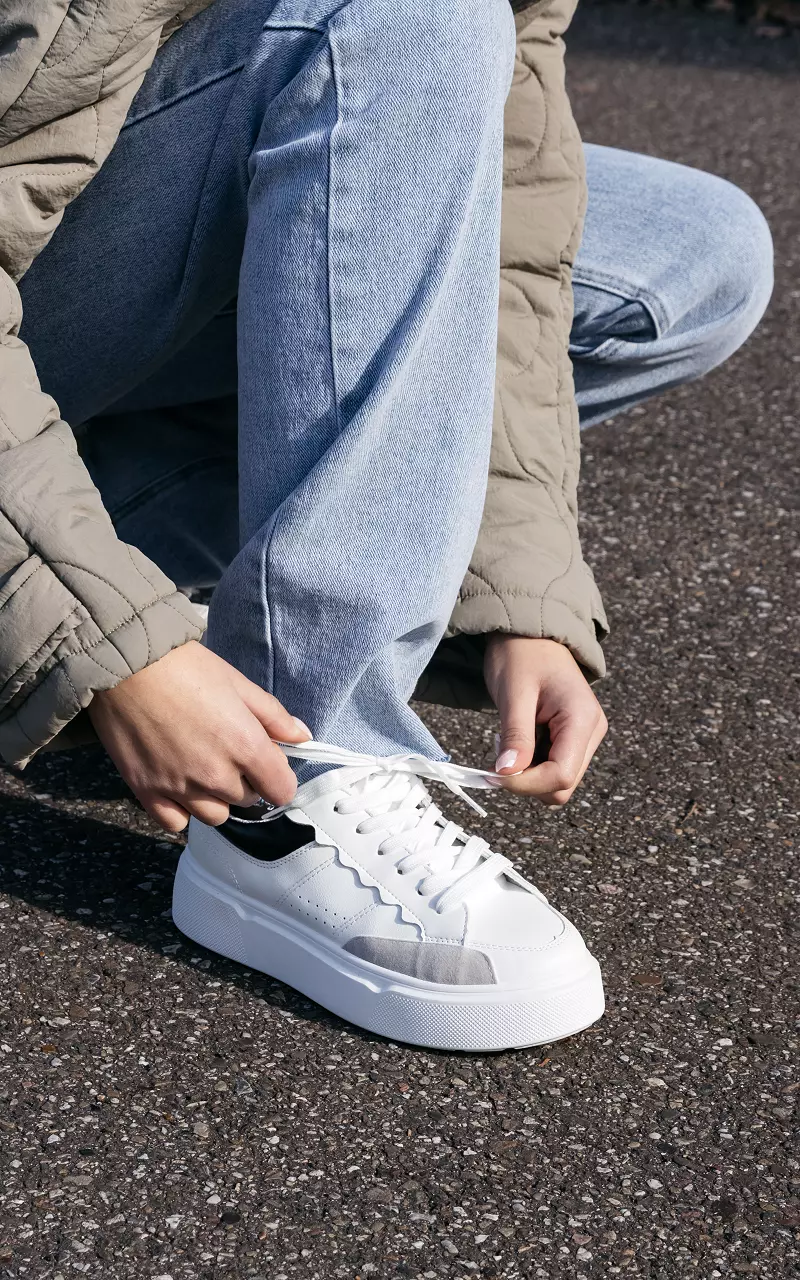 Sneakers with high soles
White Black
Is your size missing?
Enter your information below plus the size of the item you would like to receive. We'll put you on our list and when the item is back in stock we'll send you an e-mail!
Pick a size
Favourite sneakers! You can never have enough white sneakers, so enough reason to order these. The sneakers are extra fun because of their grey and light-pink details.