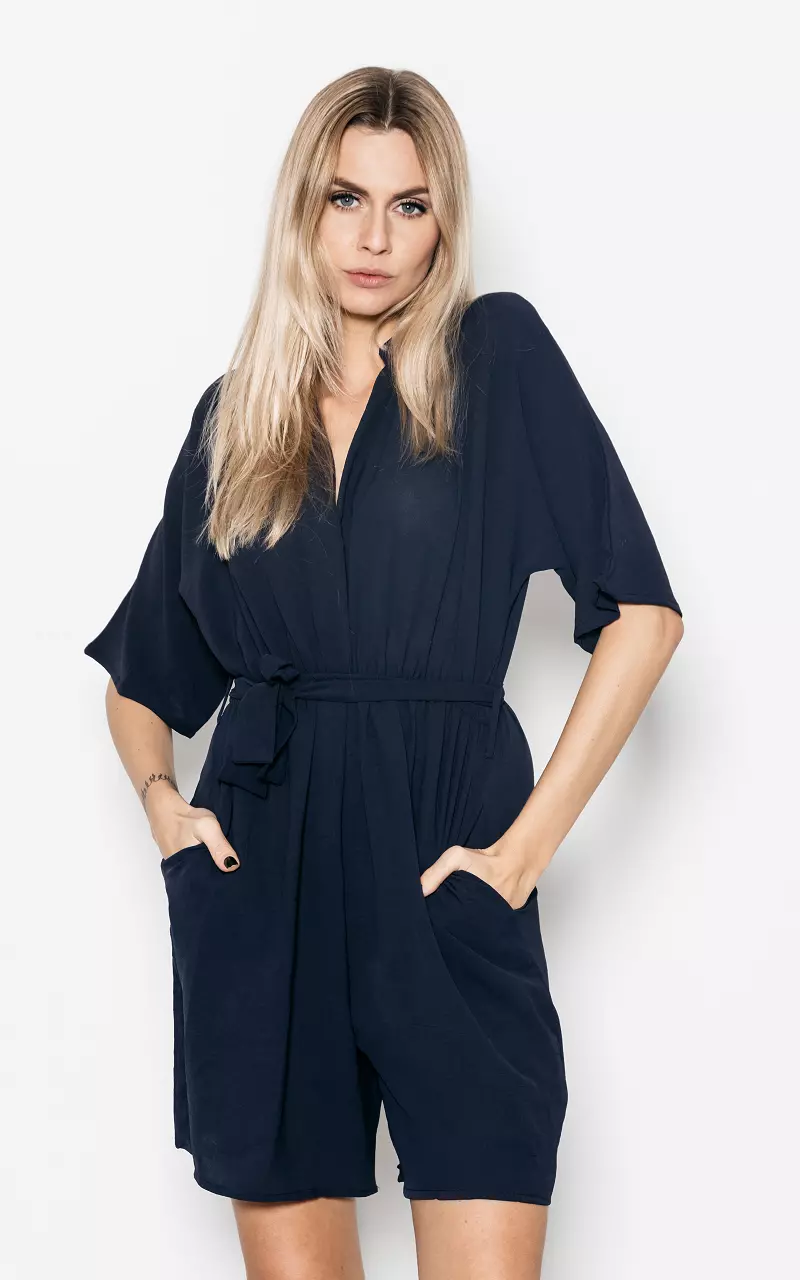 Short jumpsuit with V-neck
Dark Blue
Is your size missing?
Enter your information below plus the size of the item you would like to receive. We'll put you on our list and when the item is back in stock we'll send you an e-mail!
Don't know what to wear? This jumpsuit is the perfect item. This cute dark blue jumpsuit with a v-neck and waist tie is still cute for fall. Combine it with tights and a pair of boots. A great buy for the entire year!
We Love Your Guts
Ordered before 21:30 = shipped today
Worldwide Shipping
Buy now, pay later with our afterward payment options
Fitting & Specifications
Fitting: Fits up to a size L
Measurements: 93 cm long
Waist tie
Side pockets
V-neck
Ruffled
Product ID: 80616