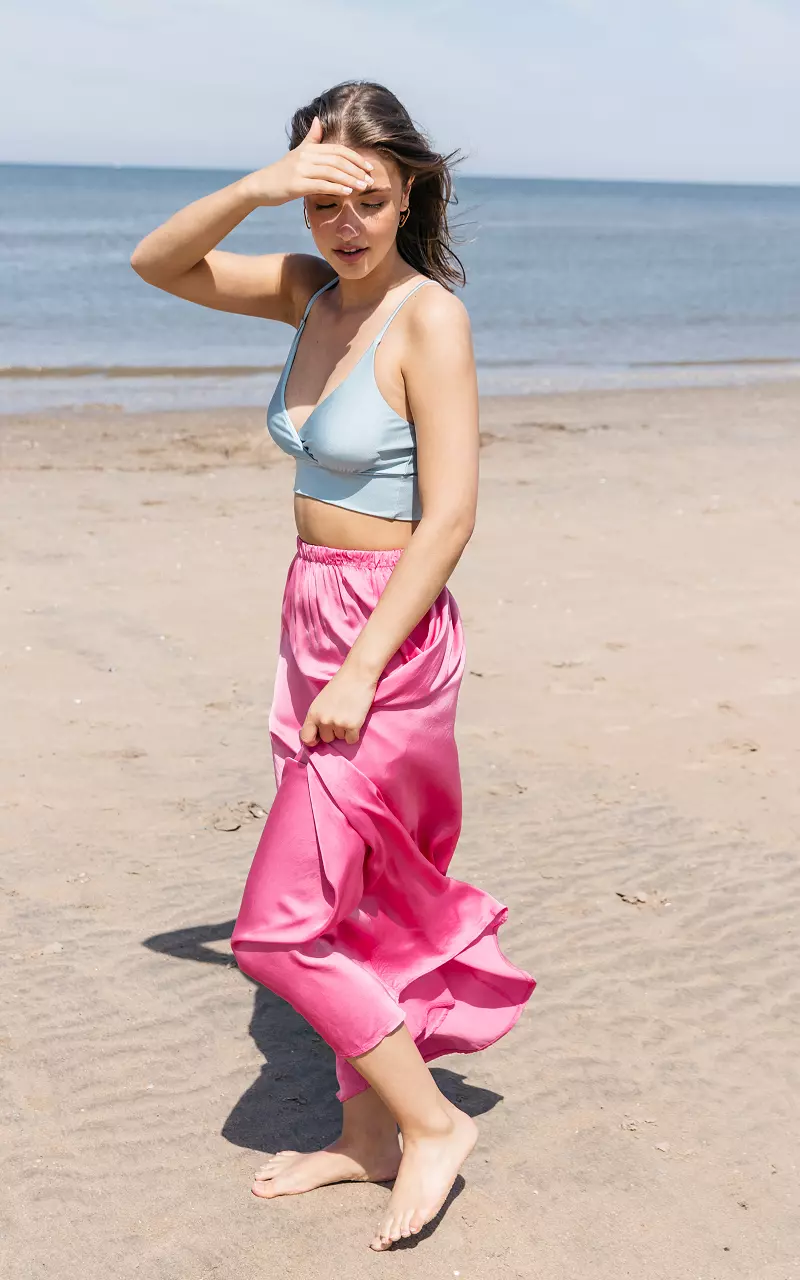 Satin-look maxi skirt
Pink
Is your size missing?
Enter your information below plus the size of the item you would like to receive. We'll put you on our list and when the item is back in stock we'll send you an e-mail!
Pretty in satin! Have fun with this pretty maxi skirt with a satin look! The beige maxi skirt gets an extra chic feel because of it. Combine the skirt with a pretty top and a pair of heels and you'll be ready to go. The skirt is onesize and fits size S up to size L.