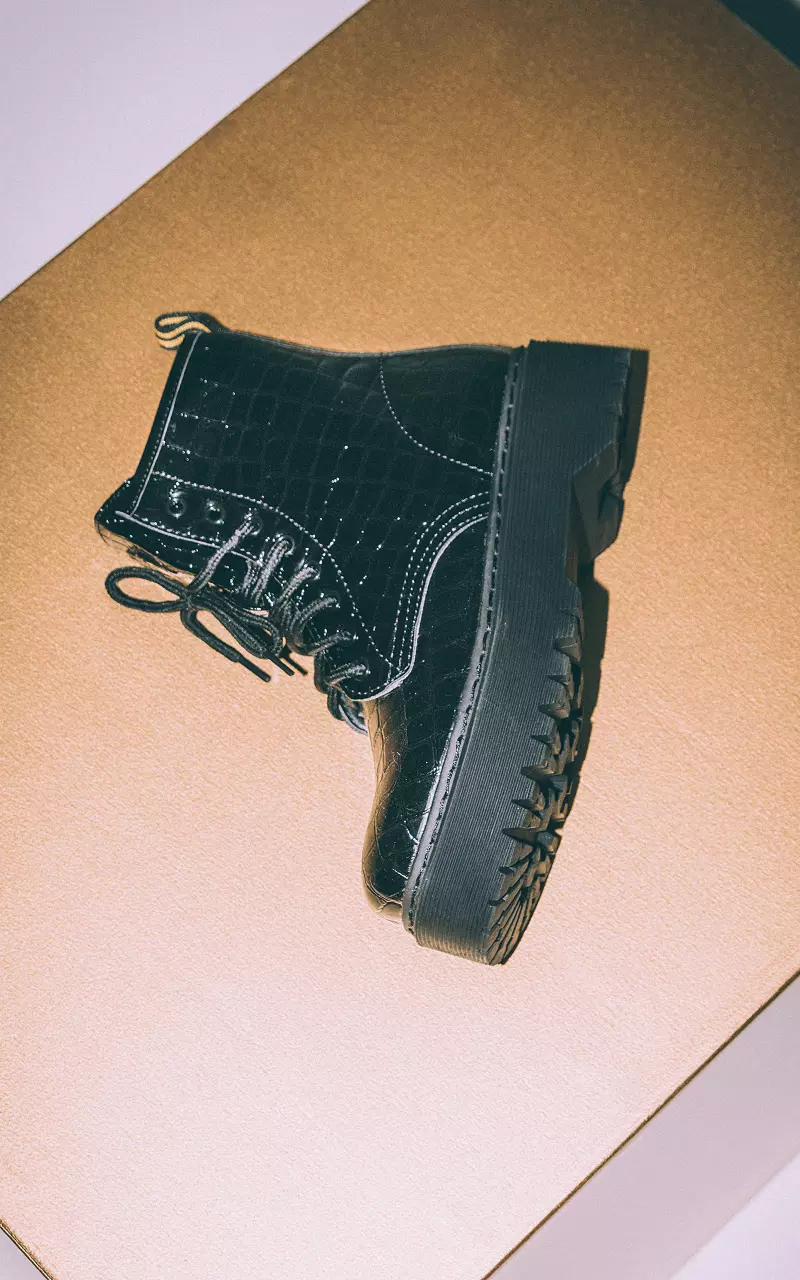 Is your size missing?
Enter your information below plus the size of the item you would like to receive. We'll put you on our list and when the item is back in stock we'll send you an e-mail!
Pick a size
New boots in town! These black, lacquer boots have a crocodile pattern and are total winners. They have laces and zips on the inner of the foot. The thick soles make them super comfy to wear.