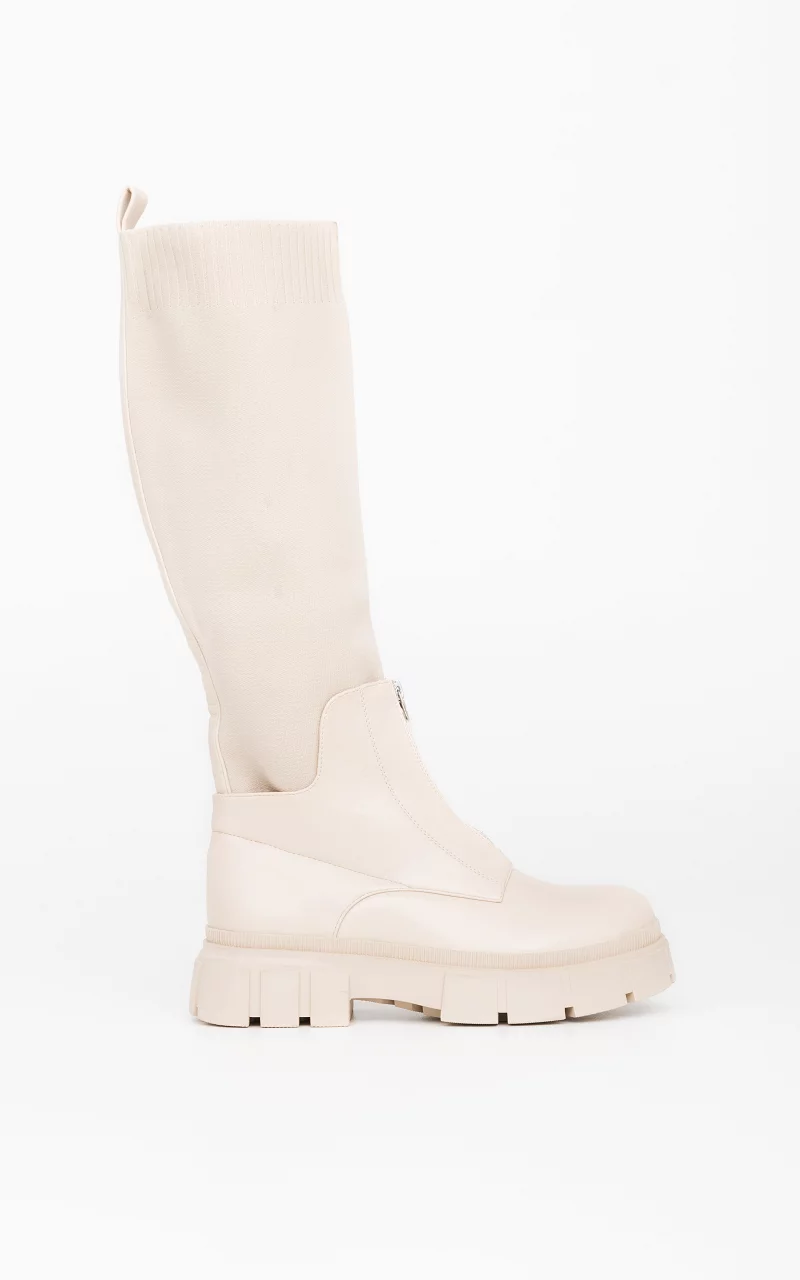 High boots with sock
Beige
Is your size missing?
Enter your information below plus the size of the item you would like to receive. We'll put you on our list and when the item is back in stock we'll send you an e-mail!
Pick a size
What's better than a pair of boots? A pair of high boots! These great beige high boots make sure you're on trend. The boots have a sock for a nice twist. The beige boots are made of imitation leather.