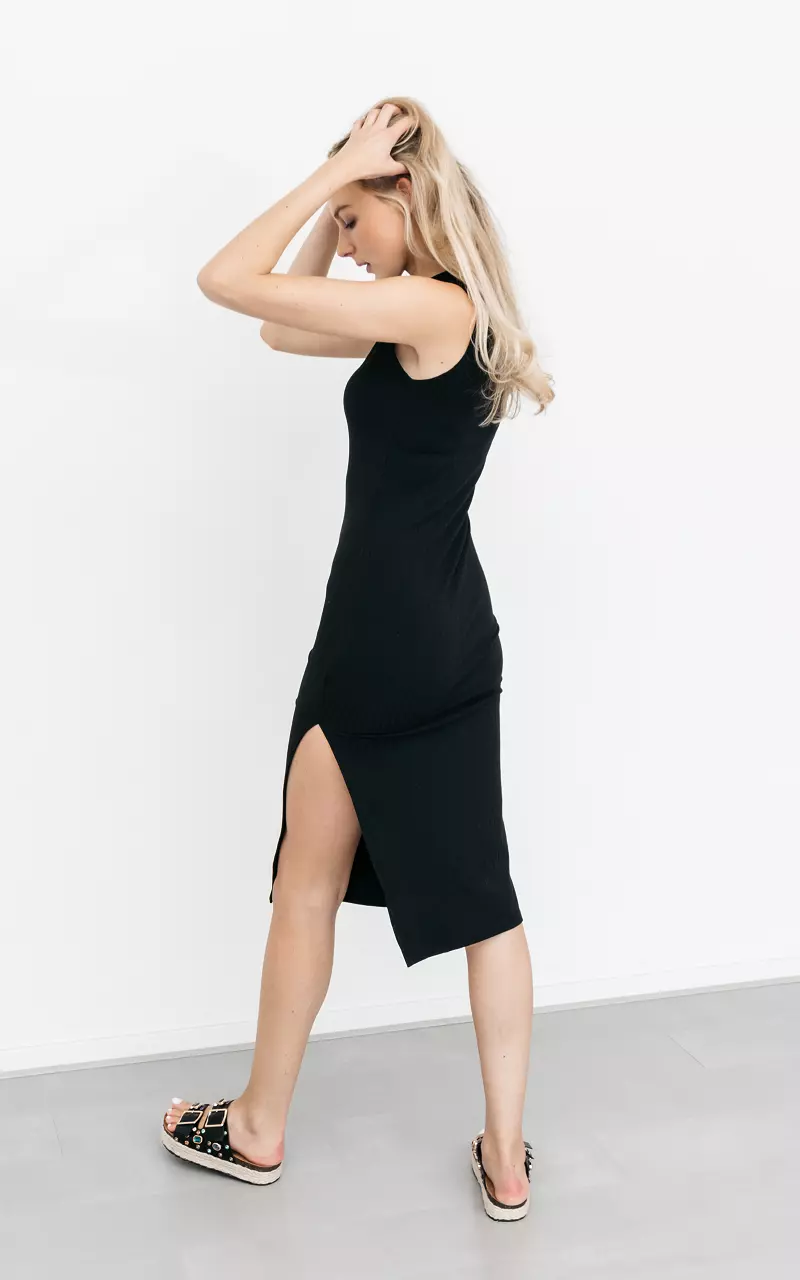 Dress with round neck
Black
Is your size missing?
Enter your information below plus the size of the item you would like to receive. We'll put you on our list and when the item is back in stock we'll send you an e-mail!
Pick a size
A girl can never have too many little black dresses! How fun is this black dress with a high neck and split at the sides? The great thing about a black dress is that you can never go wrong with one. Wear the black dress with a pair of slippers for a summer look.