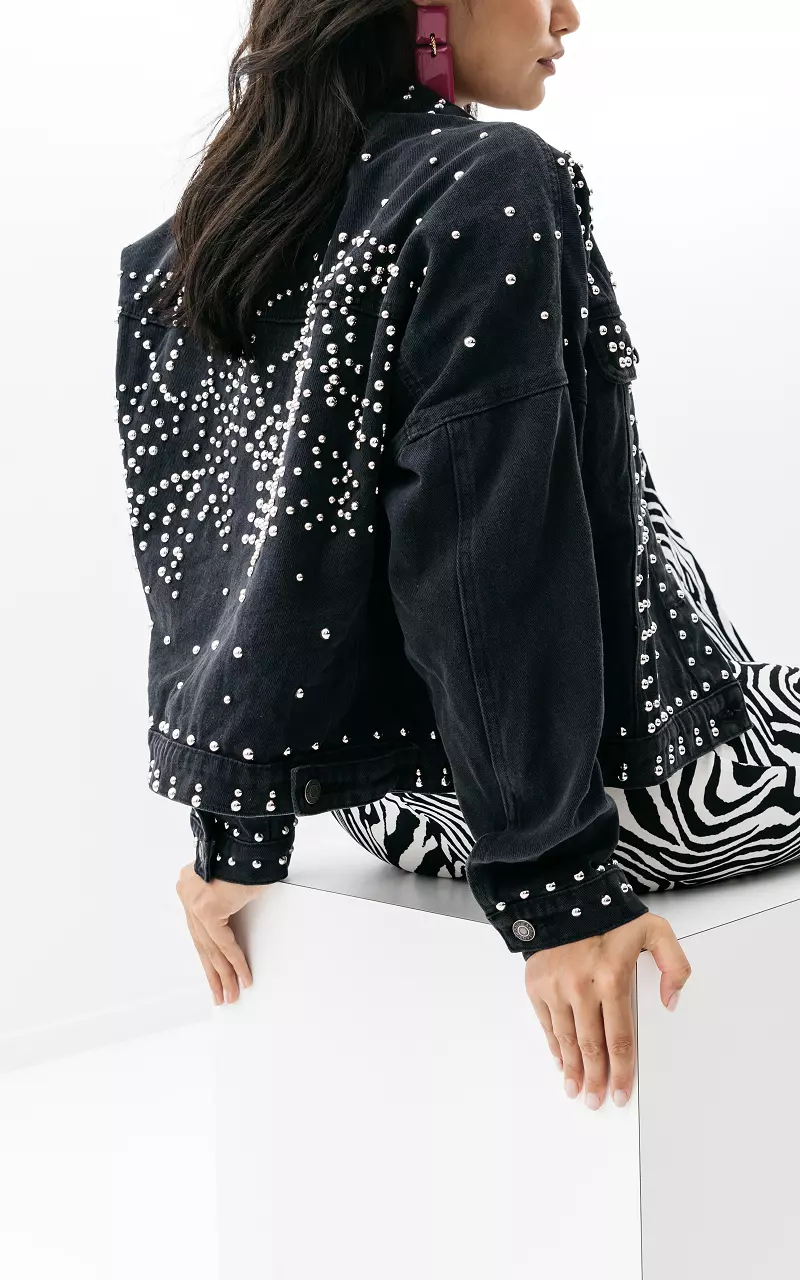 Denim jacket with studs
Dark Grey
Is your size missing?
Enter your information below plus the size of the item you would like to receive. We'll put you on our list and when the item is back in stock we'll send you an e-mail!
How cool is this dark grey denim jacket with silver studs? The denim jacket has a cropped fit and decorative pockets. The denim jacket is onesize and is suitable for size XS up to size M/L.