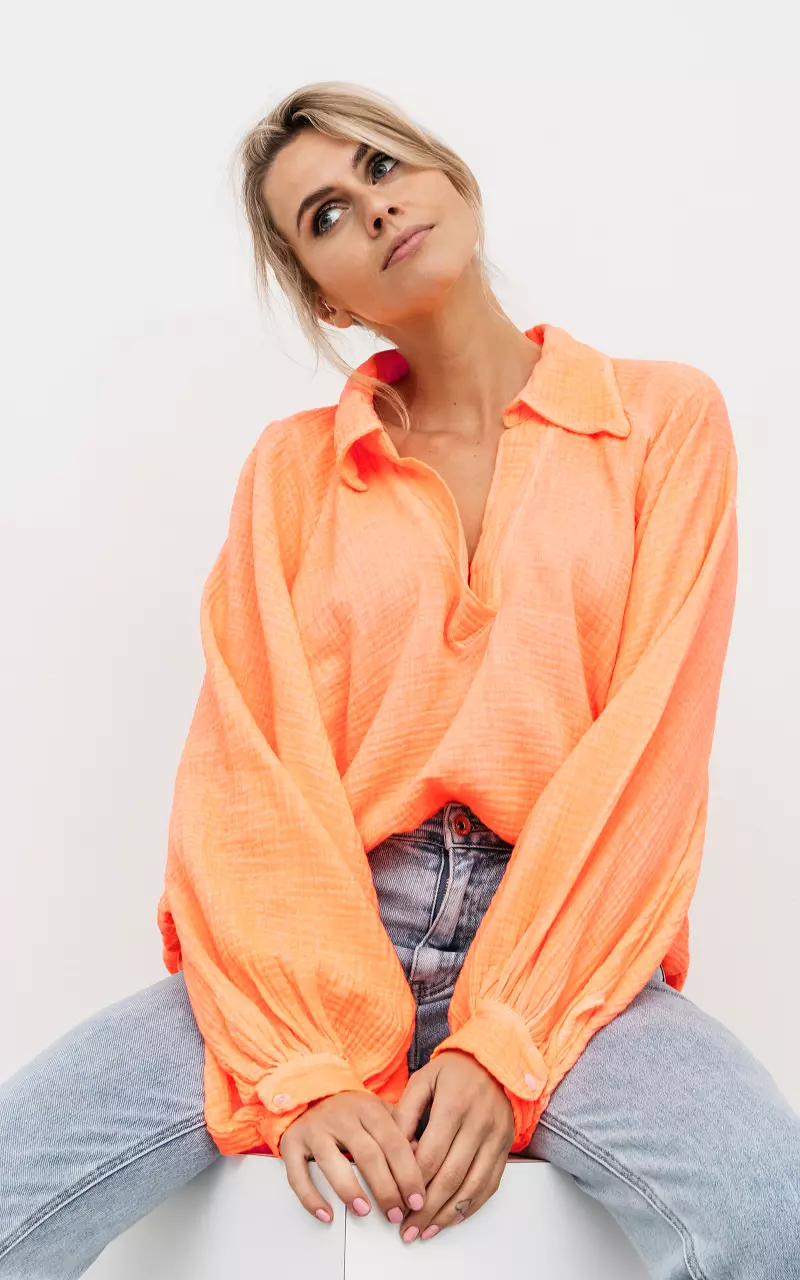 Cotton blouse with v-neck
Salmon
Is your size missing?
Enter your information below plus the size of the item you would like to receive. We'll put you on our list and when the item is back in stock we'll send you an e-mail!
Favourite blouse! You'll really want this great beige cotton blouse. The blouse is easy to combine with other items, and it's comfy too! What more do you want?