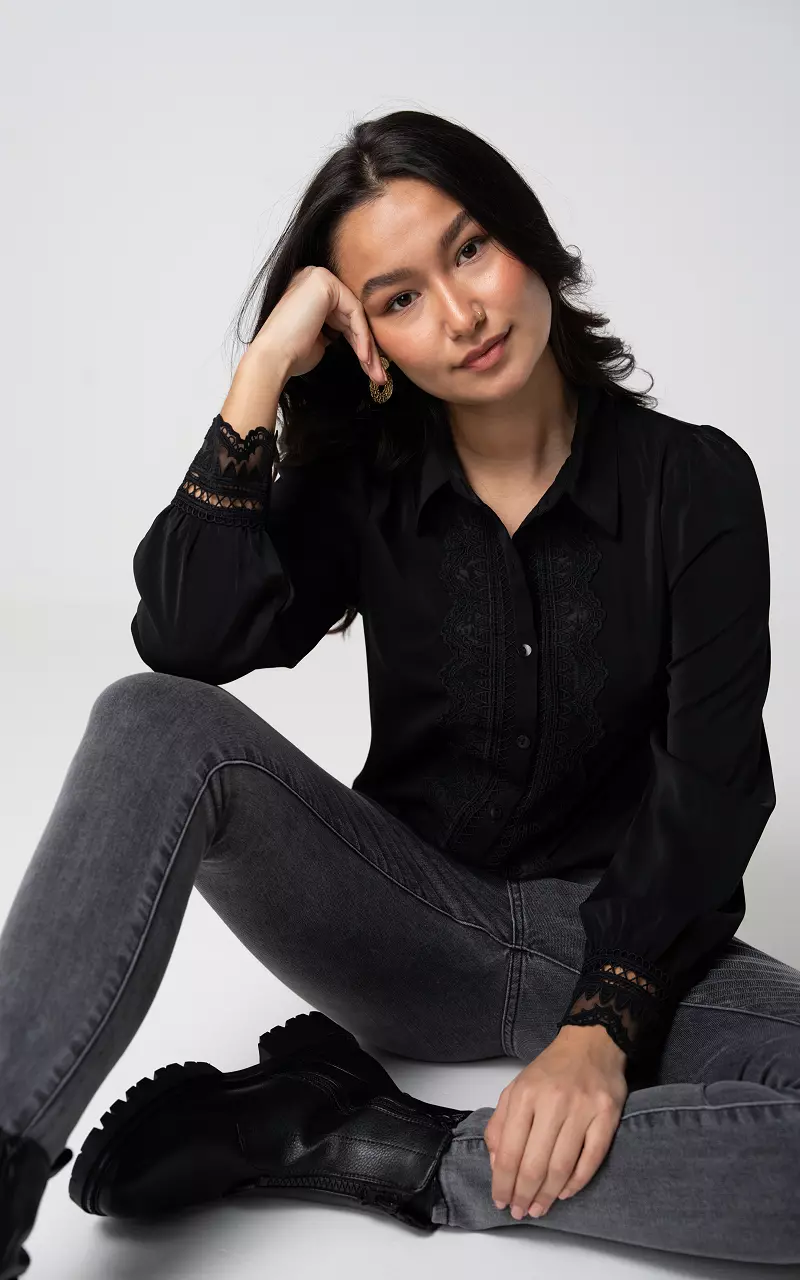 Blouse with lace details
Black
Is your size missing?
Enter your information below plus the size of the item you would like to receive. We'll put you on our list and when the item is back in stock we'll send you an e-mail!
Pick a size
This black blouse with lace details is a perfect item for your wardrobe. The blouse is basic, but the lace details make it extra nice.
Lace details

Product ID: 89662
Orders placed before 21:30 will be shipped today

Worldwide Shipping

Buy now, pay later with AfterPay / Riverty or Klarna